See what our customers have to say in our Reviews!
Many of our customers have been very satisfied with our services. Customer service is our goal and we aim to make each and every puppy shopping experience a great one.
And if you have been one of our customers, we would love to hear your thoughts on the kind of work we do! Please feel free to be honest about what your experience with us has been.
When you share your experience with us here, it is modern-day word of mouth. Your story will help others to know if what we are saying is true!
We look forward to hearing from you!
Love our Havapoo, Chico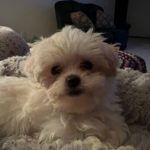 After searching for a playmate for my Toy Poodle, Sophie for a month, I found Miller Pets. They were great to work with and was impressed by their facilities. We drove 5 hours round trip, and it was worth it. Our Havapoo, Chico, is a wonderful little guy! I have recommended Miller Pets to family and friends and will continue to do so. I felt bad bringing Gregory (now Chico) home and leaving his brother Garrett behind. If you want a great experience, visit Miller Pets.
Love our Havapoo, Chico
Flo Flowers
Very Happy!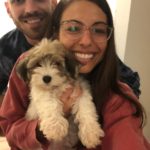 Very Happy!
Happy Customer
Beyond Happy, We love are French bulldog !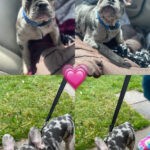 I definitely recommend Millers pets, very nice people and super welcoming. We drove about 6 hours round trip and would definitely do it again ! We are so thankful for them and super happy with are puppy, he is wonderful, & his color is truly beautiful! He is super healthy & really smart it's only been 1 day with him and he's already learning his new name "Hash".
Thank you again so much we love are puppy !!!
Happy customer
Walker! Our puppy
I got my adorable toy poddle walker. Amazing puppy the most amazing people that I have dealt with. Communication was amazing and everything was so fast and great. Took him to the vet and he was in perfect shape. No worms which was my main thing, since I have other pets. Thank you guys
Juana Lozano
We adore our sweet Londyn
We adore our sweet Londyn
We drove 10 hours round trip to get our sweet girl and she was so worth it! I will be recommending Miller Pets to anyone who is looking to add to their family. You can rest assured all of their puppies are well taken care of, spunky, sweet little fur babies! We love that she came with her first vet visit, vaccines, all of her AKC paperwork, and even AKC reunite! She had her blanket, crate, bed, toys, food bowls, and food!
Shaylie Lewandowski
Very Happy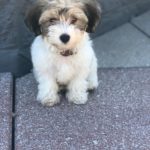 Very Happy With Our New Pup!
Happy Customer
Great Puppy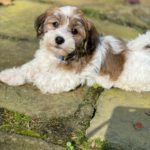 Happy with our experience.
Happy Customer
Very Pleased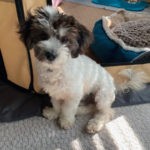 Very Pleased with our experience regarding Miller Pets.
Happy Customer
Excellent to work with! Clean, friendly and caring!
After looking several places for our new puppy, we discovered Miller Pets. They were wonderful to work with! We were super impressed! We brought home our new little Havernise Elias! We would definitely recommend them to our friends and family!
Deborah Sprowls
Very Intelligent!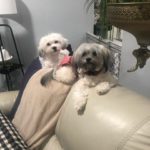 Very Intelligent!
Izzy and Addie are amazing Havenese we enjoy as house pets. Very sweet n listen well to commands. Very intelligent too!
Happy Customer
Excellent
I would go back! I went and bought mini goldendoodle for my wife and son almost 14 hours round trip I would do it again very nice people very welcoming and the puppies are nothing but love!
Excellent
William Roberts
Welcome Home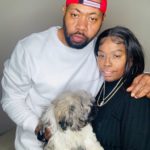 Welcome Home
We are so happy to have brought this precious puppy into our family.
Happy Customer
Pre Haircut Picture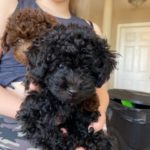 Pre Haircut Picture]
The black puppy (Obsidian), is 5.5 pounds and the chocolate one (Bambina), is almost 3 pounds.
The sweetest puppies we've ever had!
Happy Customer
we absolutely love her and she brings so much joy to us!
Kristin Lemmerbrock
MOCHA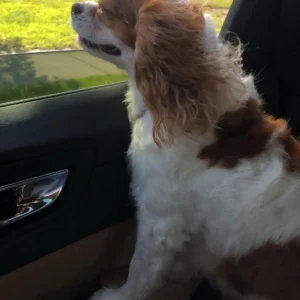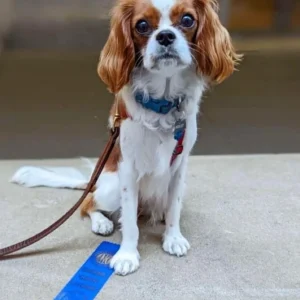 MOCHA, has passed her AKC good citizen test with her FUR-EVER family!
MAYA LEVY