A family-owned and operated business that specializes in breeds such as Havanese, Cavaliers, Cavapoos, Havapoos, and French Bulldogs.
<meta name="msvalidate.01″ content="11BBF4D1E322B0A40C904060D62D1452″ />
<meta name="google-site-verification" content="2mFdouZx_ffuVP32wsHzFFV5FzFTlYoZFaGhPMGpkH8″ />
We take pride in all of our breeds and we believe adding a new puppy to your family should be a rewarding experience and we are here to do all that we can to make that possible. We offer pick-up and delivery services for your new puppy.  Please take a look at our health guarantee and if you have any questions about the health guarantee of pick-up or delivery, please feel free to contact us.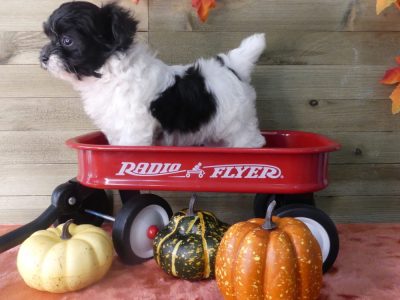 We specialize in various breeds such as Havanese, King Charles Cavaliers, Cavapoos, Havapoos, and French Bulldogs. We make sure that they are all up to date on their vaccinations. Our pups are well socialized with people as our kids spend a lot of time playing with them. If you are interested in any breed that we offer that we are currently out of please join our new litter alert and it will let you know when a puppy of that specific breed becomes available.
Once you have purchased your puppy please contact us for more info on full registration and AKC reunite. We will transfer your AKC purebred puppies directly in your name. This includes a 30 day health insurance and 1 free health exam with your veterinarian. We will also enroll your puppy with AKC reunite so it is easier to recover if it gets lost or stolen. All designer breeds will also be enrolled in AKC reunite. We can provide a training crate, a bed, food, and water dish, and a couple of toys, for an extra fee, feel free to reach out for more information.